Tyler Moreno Joins HG Logistics LLC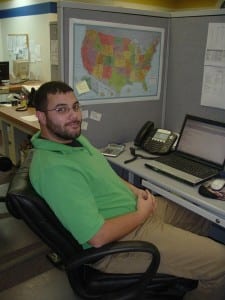 Tyler Moreno joined HG Logistics LLC in August 2011. Tyler graduated from Highlands High School in 2004 and then went on to earn a bachelor's degree in marketing from Northern Kentucky University. Tyler is currently residing in Bellevue, Kentucky where he enjoys spending time with his girlfriend. He is also a lifelong friend of the Cincinnati Reds and the Miami Dolphins.
Tyler is new to the logistics world, but he is catching on quickly and has already been a substantial help in our dispatching department. Currently, he is concentrating on learning all areas of the business, but his future plans include working in sales and helping develop and grow HG Logistics LLC.