Thursday, July 15th, 2010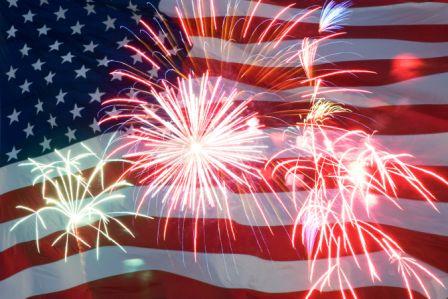 HG Logistics LLC, a transportation freight broker servicing the United States, Canada, and Mexico, celebrated the 4th of July with its second annual company picnic held on July 3, 2010. The day's festivities included plenty of food, swimming, fishing, cornhole, and a wiffle ball game. The night ended with a fire works display put on by our very own General Manager, Doug Bierman.
Company picnics are not only fun, but I believe they serve as a valuable tool in building company morale. Company picnics give employees the opportunity to meet each other's families and to get to connect outside of work. There is no pressure but just a time to relax and have fun. Company picnics can also be quite an eye opening experience, revealing hidden talents you did not know employees possessed, like athletic skills or the ability to grill a mean hamburger.
Other activities are reminders that some of us are not as young as we use to be. I, for one, managed to pull a calf muscle trying to run to first base during the wiffle ball match between the "Young and Old Timers" vs. the "Joe Jocks" teenage boys. I did not care I was in pain. I was just ecstatic that I even hit the ball and had reason to run. Of course, I had to have a seven year old pitch run for me the rest of the game, and he managed to steal second, which I am sure I could not have done even with two good legs. Believe it or not, the "Young and Old Timers" were ahead most of the game, but then the "Joe Jocks" managed to tie the game and score the winning run in the last inning during their last at bat. We have already challenged them to a rematch next year. After all, a little friendly competition is good for the soul.
I know I thoroughly enjoyed HG Logistics' Company Picnic, as well as the rest of the employees who attended. Company picnics definitely have my vote, and I would encourage other businesses to schedule an annual picnic. It is just a fun way to get to know each other from a whole different prospective.